Optimize your performance in our elite training environment
Training philosophy:
Implementation of specific movements that maximize the clients potential, while supporting the client through all aspects of training.
Results based programming designed for YOUR performance goals.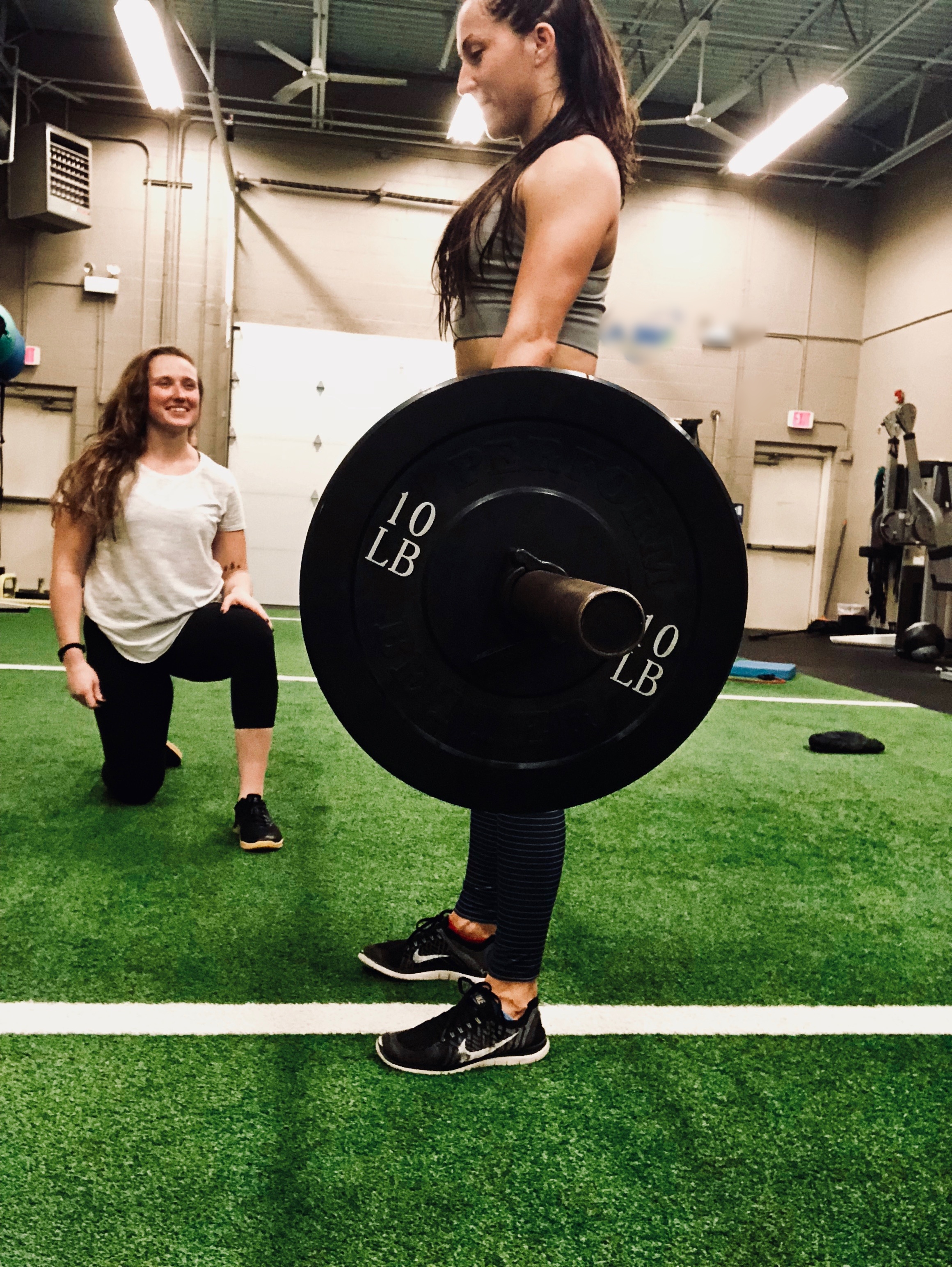 What We Offer
Professional Coaching
All of our coaches program for you, utilizing their background in performance outcomes and durability. Whether you have team goals, individual goals, or are not yet sure of what you need, we support you through each step of the process.
Assessment
First, is meeting 1:1 with your coach. They will talk about your strengths, weaknesses, and expectations. Then conducting a movement screen to see how you move so they are able to program specifically for your needs.
Second, you will schedule your free 1:1 session with your coach. They will take you through a customized 60 minute workout, showing you first hand how they can help you excel.
One-on-one Training
Work with one of our coaches on specific skills, with a individualized program created for YOU. We strive to take personal training to a place where your needs and desires are met equally. To not only correct any inefficient movement, but to also improve your performance.
Semi-private training
Grab 2-6 of your teammates and get to work. With one of our coaches programming for sport and position specific results, you can't go wrong with getting better together.
Our Coaches
All of our coaches are fueled by science based training techniques. We believe in our coaches and make sure all of them are elite, to create a "professional" culture that parallels with that of a professional sports environment. No matter the sport or position our coaches have the knowledge and passion to make a positive effect on your game.
Educated
Our coaches are all certified by a nationally recognized organization (NSCA, NASM, ACE, etc), some even have multiple degrees in the field. We promote learning and push our coaches to read research based articles, attend seminars, and take as many specialty certifications as possible. Performance and sports are always changing, so we are adapting with them
Systematic
Each coach takes the clients goals, needs, and movement assessment to create a program. In each program the coach prioritizes multi-planar and dynamic/plyometric movement, paired with the five major movement patters: Squat, Hinge, Pull, Press, Carry. This ensures that the client is put in positions that directly correlate to their sport and what they need to play at their best all year round.
Post-op + Rehab
Combining Physical Therapy and Strength Training gives the recovering athlete an advantage. We have top tier therapists on staff along with our coaches, together we formulate a plan to get you back to playing faster, keep you from getting re-injured, and prevent compensatory movement. It's common to complete physical therapy and return to sport without continuing to work on progressive strength and stability. Here we take you from post-op all the way to optimal performance.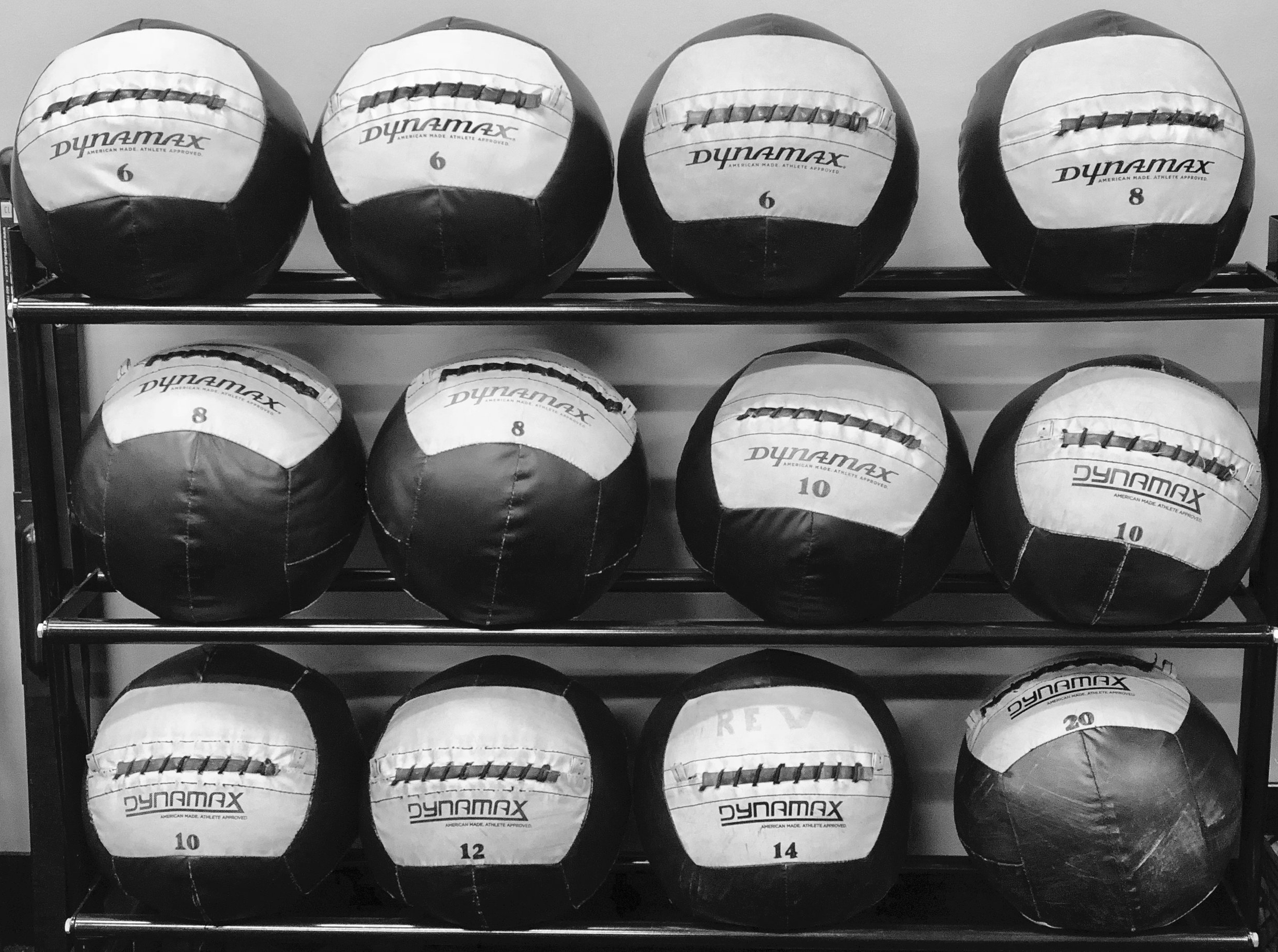 Client Reviews
"Strength Training at PTN is great! Heather is a really awesome woman and knows what she's talking about. She has helped me become more flexible as well as build up strength in the weak parts of my body to prevent injuries while playing sports. Heather has taught me numerous facts on ways the body works together, and she makes sure the time I'm there is well spent. Highly recommend for any athlete!"
-Julienne A. (Volleyball, Cheerleader)
"I have been training with Heather for a few months now. I have been dealing with a chronic foot and hamstring injury for sometime. I've been so pleased as I've seen quite an improvement with both my foot and hamstrings due to my training with Heather. She is very knowledgeable, personable and great at assessing the client and prescribing a safe, effective and efficient program to help me see progress and achieve my goals!!!"
-Monica K. (Ex-Marathoner)
"Definitely receiving expert training from Heather. Her knowledge of total body muscle functioning has accelerated my recovery because each session has a different focus to achieve the end goal. Heather takes the time to explain and demonstrate every exercise and its purpose. Training with her has prevented me from being discouraged because she has a positive and assured attitude about regaining strength. Could not progress without Heather!"
-Linda B. (Post Op, Total Hip Replacement)

"I've worked with numerous trainers over the years and have been beyond impressed with Heather. Her attention to detail of the body is just as impressive as her knowledge of the body and how to whip it into shape. She comes into our sessions with new techniques and exercises to help with imbalances, weaknesses or immobility found in previous sessions. To know that she goes the extra mile, outside of our sessions to research and prepare is game changing. She truly cares about helping you gain strength, find pain relief and getting the body moving how it should."
-Mary Beth D.(CrossFit)
"'Dedicated to YOUR success'...I can't think of a more appropriate statement than that when I think about my experience with Heather. Every session with her is purposefully executed and well thought out, keeping my performance and fitness goals as well as opportunities for improvement in mind. She has been very flexible with her schedule, something I truly appreciate with my busy work and training schedules. Above all, she is a genuine person. I really enjoy my time with her (even when she's kicking by butt!)."
-Michele D. (Tri-athlete)
"Heather is an extremely talented and knowledgeable trainer! I don't have a passion for working out (the way I should), but Heather keeps me engaged in the process and keeps me coming back for more. I am a single mom with 2 kids, working full time, and was in the worst shape of my life when I decided I needed a trainer.....a challenging client in many ways, but she never makes me feel that way. I have been extremely happy with the collaboration, creativity, education, and support that I get out of each session. I love how strong I am getting on the inside and outside!! Heather has been an amazing coach to have on my personal health and fitness journey, and I am so lucky to have her!"
-Karen B.
"I had a hamstring pull and UPMC stopped paying for my visits. This is why I was introduced to Heather. It was the best thing that could have happened for me. Heather did an amazing job getting me back to playing lacrosse by the end of the summer which is what was crucial for me in the recruiting process. I could clearly see results from my sessions, and so could my parents and coaches, so we decided to continue with Heather even after I was fully recovered. I've had many trainers over the years but Heather's attention to detail is unlike anything I've ever seen before. You will get a great workout that individualized just for you. She is the best!!"
-Olivia R. (Lacrosse)